4th ABEM 2018 CONFERENCE: CALL FOR PAPERS
Submission deadline: March 30, 2018
ABEM invites papers, abstracts, cases studies, and proposals for special sessions and doctoral students on the theme Contemporary Growth Strategies for Developing Countries and Emerging Markets for the following three tracks:
Business
Marketing
Education
Operations
Human Resources
Finance/Accounting
Marketing Analytics
Cross-cultural Issues
Social Media Marketing
Organizational Behaviour
Strategy/Entrepreneurship
Government
Public Policy
Fundraising
E-Government
International Business
International Relations
Genetically Modified Food
Foreign Direct Investment
Environment Management
Public Sector Management
Law, Patents and Inventions
Community
Agriculture
Eco-tourism
Micro-finance
Sustainability
Rural Marketing
Non Profit/Co-op
Healthcare/Medical
Bottom of the Pyramid
Informal Sector Economy
Nutrition and Community
University of Winnipeg, Canada
Comenius University in Bratislava, Slovakia
University of Johannesburg, South Africa
Inderscience Publishers, UK
International Journal of Business and Emerging Markets, Canada
Submission Deadline: Mar 30, 2018
Result Notification: April 30, 2018
Revised paper deadline: June 30, 2018
Early Bird Registration Deadline: May 31, 2018
Regular Registration Deadline: June 30, 2018
Conference Date: August 1-3, 2018
4th ABEM 2018 Conference Brochure
Submissions can be made in English as (1) Abstracts (2) Papers (3) Case Studies (4) Work-in-progress and (5) Doctoral colloquium papers. Controversial and/or debatable topics relating to developing countries or emerging markets or comparisons between east and west ways of conducting businesses are particularly invited.

All submissions will be double blind peer reviewed.

Proposals can also be submitted for organizing a round table, doctoral or panel discussion. These proposals should include (1) Title (2) Objectives (3) Discussion format and (4) list of contributors with their affiliations and full contact details.

Submissions should be sent to submissions@abem.ca

Initial submissions should be in Word document using Times New Roman Font Size 12, 1″ margin and double-spaced, and must include: (1) Cover page with title of the study, five keywords, author name(s), title, affiliation, full address, tel nos and e-mail; and, (2) First page with the title, an abstract between 200-250 words, followed by body of the paper within 7000 words including Tables, Figures and References. Please avoid footnotes and appendices.

Authors must format their revised papers according to the guidelines/template for inclusion in ABEM Conference Proceedings. All revised submissions will also go through the routine editorial editing to conform consistency/house style. Here is the template.

Authors must submit the Copyright Transfer Form along with their revised papers. Failure to submit the signed and filled Form along with formatted paper within 7000 words will result in abstract only being published in ABEM Conference Proceedings. Here is the Form.

Submission of the paper signifies that at least one author will register and present the accepted paper physically. There is no virtual presentation option. If multiple authors wish to present the same paper, each author must register. To bring diversity at the conference, different author should present/register different paper.
Publication Opportunities
Authors will have the option to publish their studies as abstracts (by default) or articles in the 4th 2018 ABEM Conference Proceedings with a Canadian ISBN.

ABEM Conference proceedings are indexed in Library and Archives of Canada.

ABEM Conference proceedings editors and reviewers follow the Code of Conduct guidelines established by Committee on Publication Ethics (COPE) while reviewing submissions.

Selected competitive papers will be considered for publication in the following peer-reviewed journals subject to their own online submission and normal review process:
Based on the recommendations of reviewers, Best Paper Award and Best PhD Student Award will be given at the Conference dinner.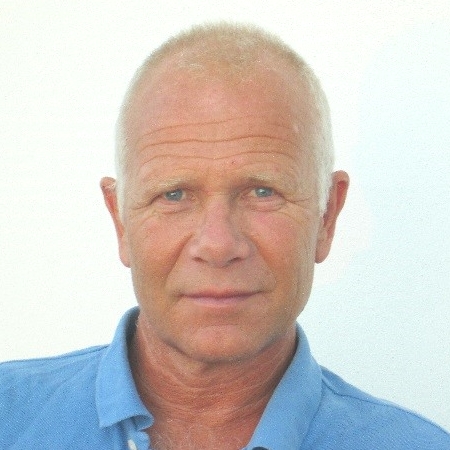 Dr. Terje I. Vaaland
Professor, Industrial Marketing and Strategy
University of Stavanger
NORWAY
Dr. Terje I. Vaaland is professor at the Business School of University of Stavanger in the areas of strategy and industrial marketing and management. In recent years, he has carried out research and consulting within resource development in emerging economies with a primary focus on local industrial participation and competence development. Resource extractive industries in African countries have been the main empirical focus. He is a former business school rector and has managerial experience from the oil & gas industry, finance and food industry. His research is published in journals such as Industrial Marketing and Management, European Journal of Marketing, and Journal of Business-to-Business Marketing, among others.

Dr. Krishanu Rakshit
Assistant Professor, Marketing
Indian Institute of Management (IIM), Calcutta
INDIA
Dr. Krishanu Rakshit is assistant professor in the marketing group at IIM Calcutta. He completed his Bachelor of Engineering at Jadavpur University, Kolkata followed by his MBA and doctorate from IIM Bangalore. His research areas include Analytical models in Game Theoretic Consumer Behavior, Pricing of Consumer Goods, Retail Assortment planning, and Branding Industrial Products. Dr. Rakshit serves in editorial capacity for several journals focusing Emerging Markets topics. His other interests are photography, numismatics and travelling.
Africa

Dr. Humayun Kabir, Tshwane University of Technology, South Africa
Dr. Peter Lewa, United States International University (USIU), Kenya

Asia

Dr. Krishanu Rakshit, Indian Institute of Management Calcutta (IIMC), India
Dr. Boo Ho Voon, Universiti Teknologi MARA, Sarawak, Malaysia

Caribbean

Dr. Luis Camacho, SUNY Empire State College, USA
Dr. Claire Grant, University of the West Indies, Jamaica

Europe

Dr. Xiaozheng Zhang, Nottingham Trent University, UK

Middle East

Dr. Boaz Barak, Western Galilee College, Israel

North America

Dr. Ven Sriram, University of Baltimore, USA
Dr. Isaac Wanasika, University of Northern Colorado, USA

Latin America

Dr. Jose Brache, Universidad Austral de Chile, Chile
Dr. Katherina Kuschel, Universidad del Desarrollo, Chile
Conference Chairs and Committees
Conference Chair
Dr. Satyendra Singh, Professor, University of Winnipeg, Canada
Conference Co-Chairs
Dr. Darina Saxunova, Asso Professor, Intl Finance and Accounting, Comenius University in Bratislava, Slovakia
Organizing Committee
Dr. Fabrizio DiMuro, Associate Professor, University of Winnipeg, Canada
Dr. Calin Gurau, Professor, Montpellier Business School, France
Dr. Renata Korsakiene, Associate Professor, Vilnius Gediminas Technical University, Lithuania
Dr. Domingo Ribeiro, Professor, University of Valencia, Spain
Dr. Irina Vashko, Associate Professor, Academy of Public and Business Administration, Belarus
Program and Awards Committee
Dr. Tapas R. Dash, Professor and VP, Build Bright University, Cambodia
Dr. Kamel Fantazy, Assistant Professor, University of Winnipeg, Canada
Dr. Nichloas Grigoriou, Lecturer, Monash University, Malaysia
Dr. Junwook Yoo, Assistant Professor, Marshall University, USA
Proceedings Editors
Dr. Luis Camacho, Assistant Professor, SUNY Empire State College, USA
Dr. Satyendra Singh, Professor, University of Winnipeg, Canada
4th ABEM 2018 Conference venue will be announced soon.
About the forthcoming venue
….